Blackstone Group Hires Brown University's Joe Dowling to Co-Head BAAM
While departing Brown for Blackstone, Dowling will become a volunteer member of the university's investment committee, pending approval by the school's governing body.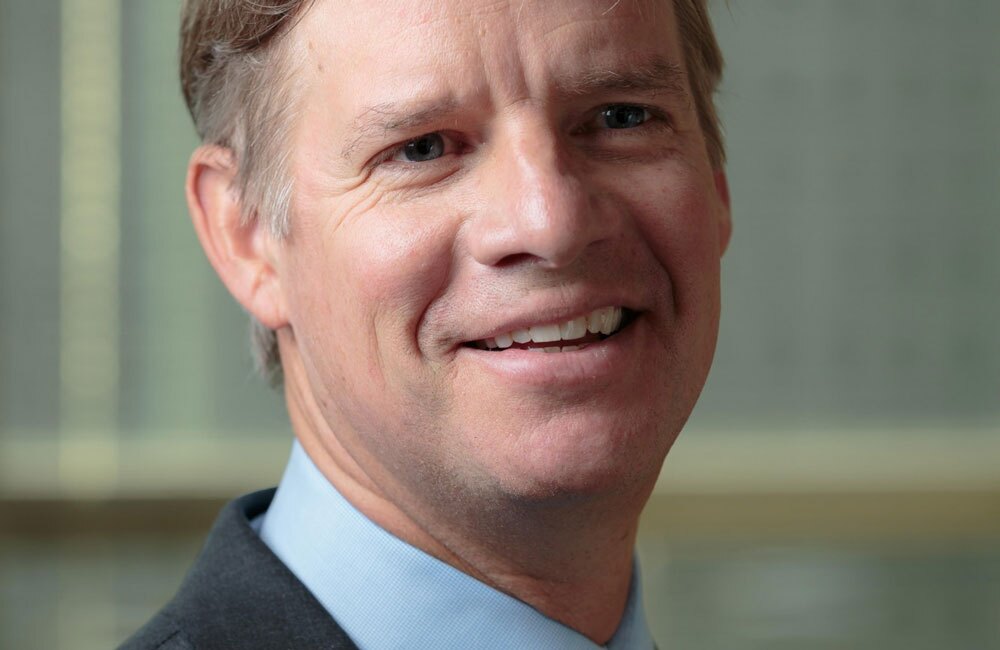 The chair of Brown University's investment office, Joe Dowling, has left the Ivy League school to co-head a Blackstone Group unit that allocates to hedge funds.
Dowling will oversee Blackstone Alternative Asset Management alongside John McCormick, according to a statement from Blackstone issued after markets closed January 11. Dowling will be responsible for BAAM's investment activities, while McCormick will oversee its business and investor functions.
BAAM, which manages $78 billion of assets, mainly invests in "liquid and semi-liquid" strategies for institutional and retail investors, Blackstone said. While known for managing funds of hedge funds, the Blackstone division has diversified into newer areas, such as buying stakes in asset managers and investing in liquid alternatives, equity capital markets, and special situations.
"Joe's experience in investing in hedge funds, public equity (particularly in faster growing sectors), commodities and currencies make him an excellent addition to our team," Steve Schwarzman, Blackstone's co-founder and chief executive officer, said in the statement.
Dowling served as Brown's chief investment officer before becoming CEO of the university's endowment in 2018, according to the announcement. He also served as Brown's interim chief financial officer from May 2019 until early last year.
[II Deep Dive: Want to Work in Tech for Blackstone? Move to Miami.]
Brown University announced January 11 that the departure of its investment office chair would become effective Tuesday. The university said Dowling had been "instrumental" to the growth of its endowment since arriving at Brown in 2013.
"While departing Brown, Dowling will begin service on a volunteer basis as a member of the University's Investment Committee, pending approval by the Corporation of Brown University, Brown's governing body," the university said in its announcement. "Joe will contribute industry expertise in support of the committee's role formulating the investment policies that mandate how the Brown University endowment is managed."
Dowling had been working part-time for Brown since July 2020 as chair of its investment office and senior advisor to the school's President Christina Paxson, according to the university.
"The primary role of the Investment Committee is to formulate the policies that mandate how the endowment is managed — e.g., asset allocation ranges, liquidity and risk guidelines — while the Investment Office makes asset allocation decisions and hires and oversees the external managers who invest the vast majority of Brown's endowment portfolio," a spokesman for Brown said in an email to Institutional Investor. "The committee includes experienced professionals with diverse backgrounds in finance and investments so naturally, some members may have connections to managers or funds."
The Providence, Rhode Island-based school has "detailed conflict of interest and commitment policies in place both for university employees and also for committee members, all of whom have a fiduciary responsibility to Brown," the spokesperson said in the email. He said he had no timeline for when Dowling could begin serving as a volunteer member on the university's investment committee.
Among institutional investors, university endowments are known for their relatively large allocations to alternative assets such as private equity and hedge funds.
Blackstone didn't provide comment on whether Brown is an investor in any BAAM funds, or other investment pools managed by the firm. The university's spokesman told II that he had no information to share on the endowment's investments beyond its annual reports.
Brown's endowment rose to a record $4.7 billion at the end of June, surpassing the high-water mark from a year earlier after a 12.1 percent gain in fiscal year 2020. Private equity became its largest allocation at the end of June, representing 37 percent of its portfolio, according to its fiscal 2020 report. Absolute return assets, including investment in long-short equity strategies, were the endowment's second largest allocation at 33 percent.
Absolute return had previously represented Brown's largest investment exposure at the end of fiscal 2019, when private equity was its second biggest allocation at 27 percent, according to the report released by the university's investment office for that fiscal year. Brown reported that its private equity portfolio produced a return of 25 percent in fiscal 2020, which ended June 30, saying the 12-month performance was led by its venture capital investments.
The endowment's recent annual reports did not list the asset managers that Brown has selected to make money for the university's investment portfolio.
Blackstone, the world's largest private equity firm, oversaw $584 billion in assets across its investment strategies at the end of September, according to its website. Private equity is Blackstone's biggest business with $189 billion of assets, followed by real estate and its group managing credit and insurance, the website shows. BAAM is its smallest unit.
"Blackstone is the leader in the hedge fund allocation space," Dowling said in the alternative asset manager's statement on his hiring. "The firm has a reputation for being innovative and at the forefront of new investing opportunities."