U.S. and Europe Based Investors Diverge on Research Spending
European equities investors differ in their research spend allocation decisions based on their location.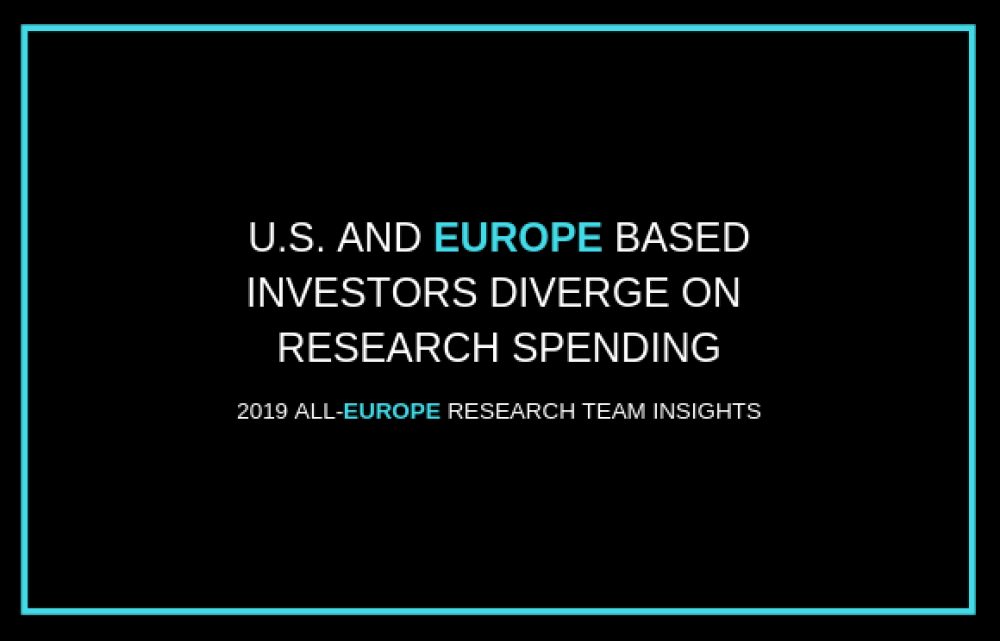 Investors from different regions report differing opinions on research spending particularly between investors from U.S. versus European firms. European equities investors disclosed their research spend and engagement decisions as part of the 2019 All-Europe Research Team survey.
How many research counterparties do investors have?
How are research spends being divided between providers?
How much of research spending goes to top providers?
Click the link below to read the full research item and discover the answers to these questions.
Download PDF
Nearly 1,900 investment professionals at 865 institutions managing an estimated $4 trillion in European equities participated in Institutional Investor's 2019 All-Europe Research Team survey.