Why Fund Firms Want Fresh Blood
Asset managers looking to shake up their businesses are skipping a generation of management, promoting leaders in their 40s who have a history of implementing bold strategies.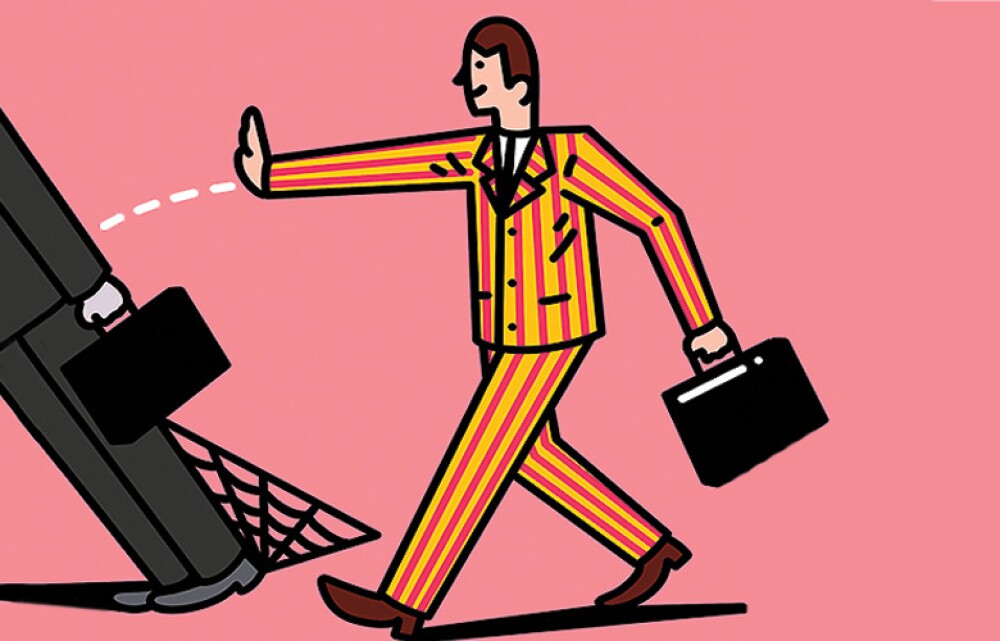 Low-cost index funds, new regulations, modest future returns, and technological innovations like computer-based advice have been threatening the asset management industry's business model for some time. With profit margins still in the 30 to 40 percent range, however, many fund managers have been slow to take prognostications of doom seriously. But some recent executive appointments are signaling change.
Leaders in their 40s who have a history of implementing bold strategies are stepping into the top ranks. "Firms are skipping a generation of management, pushing younger, more innovative managers — who are more likely to take calculated risks — to the forefront," says George Wilbanks, who started asset management recruiting firm Wilbanks Partners in 2011, after spending 26 years at Russell Reynolds Associates. "They're disrupters in their organizations and have had creative solutions to problems."
Wilbanks explains that the normal age gap between successors is five to seven years, particularly in big firms that face a lot of potential risks and are highly regulated.
Take Tim Buckley, president of Vanguard Group, who will be taking over from 60-year-old Bill McNabb as CEO on January 1, 2018. Unlike a lot of his peers, Buckley won't be taking over a struggling firm. Vanguard, which is owned by its funds' shareholders, is one of the most successful asset managers, having become the second largest following the 2008 financial crisis.
Only the fourth CEO of Vanguard since its founding by John Bogle in 1975, Buckley, 48, has made some big moves at the index giant, whose culture once revolved solely around a maniacal adherence to the goal of keeping things simple and low cost, even if it meant missing out on new opportunities. As chief information officer from 2001 to 2006, Buckley quadrupled spending on technology to more than $1 billion, a figure that represents one of the largest tech budgets in the industry and more than that of many for-profit competitors. When he headed the retail investor group, he bet big on digital initiatives and advice, which evolved to include Vanguard's Personal Advisor Services, a platform forcing such great change in the advisory business that it could be as profound as the effect Vanguard's index funds have had on active management. Buckley also brought in consultants and people who hadn't grown up in the firm.
Wilbanks says the industry is facing an extraordinary period of change that is stressing out CEOs. "The typical response has been merging with another firm to get scale," he says. "Now boards are thinking about talent to shake up the status quo."
Northern Trust Asset Management's Shundrawn Thomas is another example of a young executive taking a critical senior post. The 43-year-old will take over as president of NTAM, which has $1 trillion in assets, on October 1 from Stephen Potter. Potter will become vice chair of Northern Trust Corp., NTAM's parent. Thomas, who joined Northern Trust in 2004 to advise wealthy investors, took over NTAM's exchange-traded fund business in 2010. In the depths of the financial crisis, the firm had shuttered its entire ETF lineup.
Since the firm was a huge passive player, Thomas decided it needed to make a second bet on ETFs, the fastest-growing segment of the asset management industry. Thomas launched a new ETF family in 2011, which now has about $14.6 billion in assets. NTAM is the 11th-largest global ETF family, according to ETF.com.
In 2015, Salim Ramji, 47, took over BlackRock's U.S. retail business after joining the firm as global head of corporate strategy the year before. Ramji, who had previously run McKinsey & Co.'s asset management and retirement practices, took over from Frank Porcelli, who had been leading adviser sales since his days at Merrill Lynch Investment Management. BlackRock acquired MLIM in 2006.
KKR & Co., too, has appointed a leader who pushed the firm into new areas. Scott Nuttall, 44, was named co-president and co-chief operating officer as well as a potential successor to KKR founders Henry Kravis and George Roberts. Nuttall, who is credited with saving KKR's deal with First Data Corp., which was rumored to be heading toward bankruptcy during the financial crisis, also built KKR's capital markets business.