Fund Managers Credit Longevity to an Ownership Stake
Mario Gabelli and three fellow stock pickers weigh in on how managers can avoid an early exit from the investment business.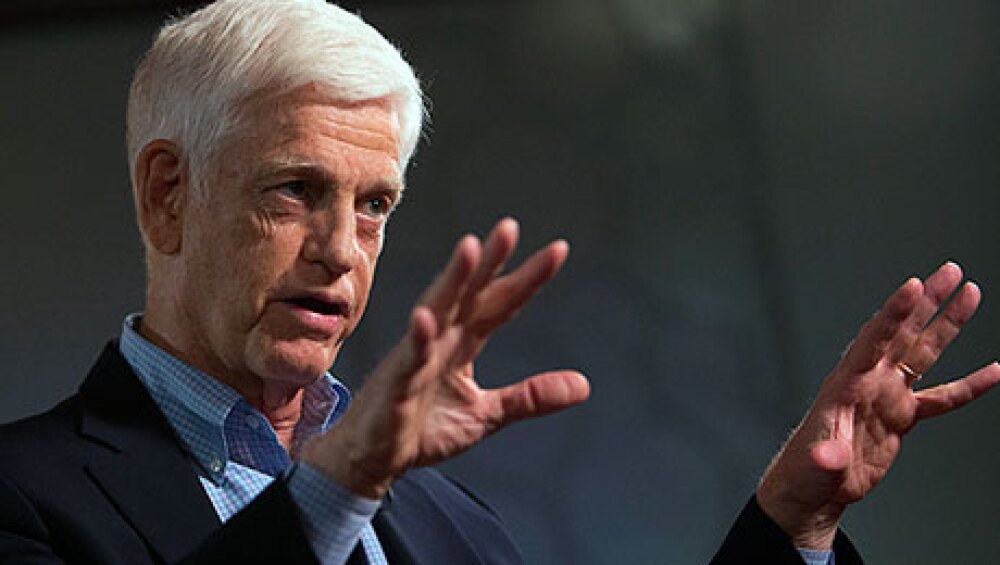 Ask any big investor what's most important in their search for the best stock pickers, and they'll tell you it's how many years a money manager has been in the game. That's because the longer a manager's track record is, the more likely his or her performance advantage comes down to specific skills, rather than luck.
But only six U.S. managers who were overseeing mutual funds in 1986 still sit in those same seats, according to Morningstar. Asked why there are so few three decades later, John Carey, portfolio manager of the $4.3 billion Pioneer Fund, part of $242 billion Pioneer Investments, blames stress. The emotional nature of stock investing leads to burnout when managers can't keep the daily pressure in perspective.
On a panel discussion with three fellow veteran stock pickers in Chicago last week, Carey, who started on the Pioneer Fund in 1984, explained that he takes a different approach. "I treat investing as a challenge, a game, as a profession, a job," said the value manager, "not something that makes me feel good or bad depending on how my funds have done."
Panelist John Rogers, chairman, CEO, and CIO of the event's host, $10.6 billion Ariel Investments, observed that the music and sports industries suffer from the same lack of longevity of talent as the investment business. "In music you always have one-hit wonders," said the lead portfolio manager of the $2 billion Ariel Fund, which invests in small- and midcap value stocks. "In sports there are coaches who win a championship and then never win another one."
Rogers noted that early success in any career often brings great pressure to repeat the win year after year, with no down periods — an impossible task when managing money, coaching sports, or creating music. In investing, "when you don't repeat your success right away, it's easy for people to say, 'Maybe it's time for you to move off,' and bring on another fund manager," he added.
Mario Gabelli, founder, chairman, and CEO of $40 billion GAMCO Investors and manager of the firm's $2.7 billion Gabelli Asset Fund, asserted that he's in the same seat 30 years later for a simple reason: "I own the team, and as a result of that I won't replace myself. I have tenure."
But Gabelli, who launched his now publicly traded firm in 1977, pointed out that all money managers need to think about how to retain talented people and enjoy the benefits of their many years of experience. "It's compound accumulated knowledge of what we do and handling different markets," he said of GAMCO.
Robert Bacarella, founder of Monetta Financial Services and co-manager of the Monetta Fund, a $52 million, large-cap growth vehicle that launched in 1986, said his long tenure has stemmed from having his own money in his fund and being committed and motivated to perform alongside his shareholders.
That makes sense to Rogers: "I hadn't thought of it this way, but the ownership structure has a lot to do with longevity," he said.
"Yep, I eat my own cooking," Gabelli concluded.