How Bridgewater Tackled One of Asset Management's Toughest Hiring Problems
Hedge funds are still overwhelmingly white and male. In a new paper, executives from Bridgewater and other hedge funds share how they're tackling the issue.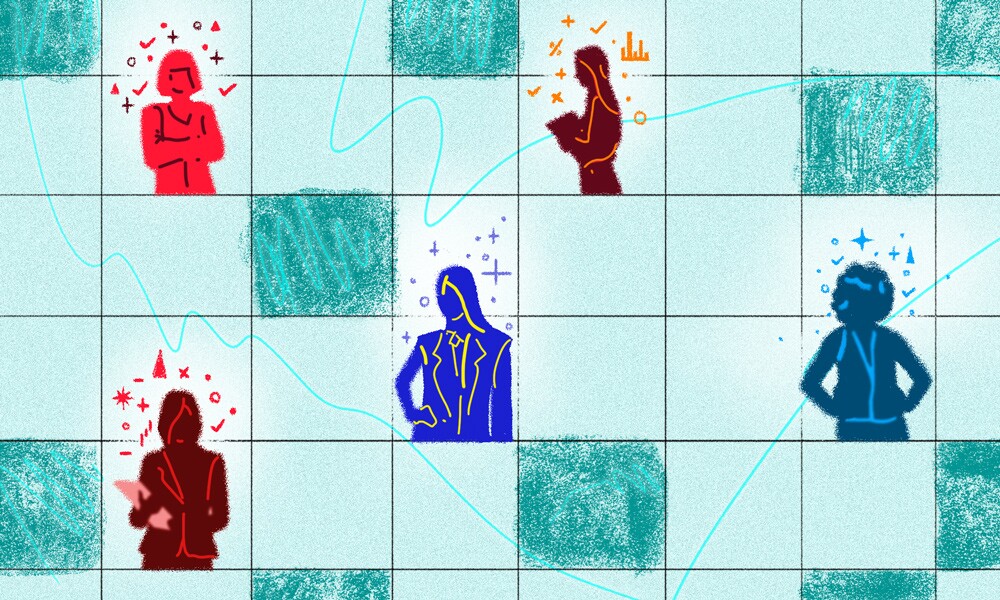 Hedge funds — like the rest of the financial services industry — remain overwhelmingly white and male. Industry executives from firms including Bridgewater Associates and Man Group have some ideas for how to change that.
The Alternative Investment Management Association, alongside advisory firm EY, on Monday evening published what it is describing as a "practical guide" for improving diversity and inclusion at hedge funds of all sizes. The paper includes the perspectives of Bridgewater co-CEO Eileen Murray and Man Group's COO Robyn Grew, as well as other industry executives from firms including Albourne Partners and Värde Partners.
"If you look at diversity and inclusion, it's clear that there are rewards for action," Michelle Noyes, AIMA's head of Americas, said by phone. "You're able to attract and retain top talent, and there are various studies" which link diverse teams to better performance, she added.
"But there are starting to be consequences for inaction if you don't have the right culture and don't take these things seriously," Noyes continued. "Investors are paying closer attention and asking questions and taking note on the lack of diversity."
Currently, women hold about 18.8 percent of all roles at hedge funds, a figure that is roughly unchanged from 2017, according to data released Monday by Preqin. The alternatives data provider reported that female employees make up just 10.9 percent of senior roles at hedge funds, despite holding 26.7 percent of junior positions.
The AIMA report described a similar lack of ethnic diversity, noting that minority-owned firms only control 2.7 percent of U.S. hedge fund assets under management, according to a recent study published by Harvard Business School professor Josh Lerner and the Bella Research Group.
[II Deep Dive: These Hedge Funds Do Better. So Why Can't They Raise More Money?]
Hedge fund firms know that lack of diversity is a problem, but are often at a loss as to where to start to address it, according to Noyes.
"We had a lot of conversations with [hedge fund managers] where they say, 'We know we need to improve, but we don't get resumes — what can we do?' Or, 'We're a small firm and we don't have an HR department — what can we do?'" Noyes said. "We wanted to provide something that would give them some ideas and some pointers to move this forward and take real action and have a real impact."
The report also highlighted the actual steps that have been taken by hedge fund firms in a series of case studies. Murray, who grew up in an Upper Manhattan housing project before she rose up through the investment banking world to become co-CEO of the world's largest hedge fund, is featured in a discussion of how Bridgewater has attempted to create an "idea meritocracy."
"When I first started, approximately 0.5 percent of senior positions in the finance industry were held by women; today it is between 15 and 18 percent," Murray said in the report. "I can cry or do the happy dance depending on how you look at it. Let's keep dancing until we hit 50 percent."
According to the report, Bridgewater has a full-time diversity team and dedicated resources to source, hire, retain, and promote diverse talent. This team is advised by a diversity council made up of senior leaders from across the firm.
"The enterprise-wide efforts underway include recruiting strategies to expand access to diverse talent pools, company-wide training (including unconscious bias training), a diversity-focused external speaker series, affinity-based networks that enable mentorship and connection building, and other platforms to foster dialogue," the report stated. "Additionally, their policies support D&I via flexible work options and a range of benefits designed to enable all types of people to build a life and a career."
Most hedge fund firms don't have Bridgewater's resources to address the problem. But that doesn't mean they have no options, according to AIMA. In its report, the organization recommended 45 different actions that hedge fund firms can take to improve diversity and inclusion, including ways to build a more inclusive culture as well as recruit and retain more diverse staff.
These recommendations included securing internal buy-in from senior leadership; adopting formal diversity and inclusion and anti-discrimination policies; providing training on bias, inclusion, and harassment; instituting mentoring programs; and offering parental leave. An eight-page appendix highlights additional resources that hedge fund firms can utilize.
Additional case studies feature the diversity and inclusion efforts of Albourne Partners, Dymon Asia Capital, Värde Partners, AMP Capital, and Man Group. Man Group, for instance, began its current firmwide diversity and inclusion push in 2017 after COO and general counsel Grew realized the firm "wasn't being the best it could be."
"Organizations have to be willing to listen, and to empower the best ideas," Grew, who serves as the chair of AIMA's diversity and inclusion steering group, said in the report. Man Group put a greater emphasis on hiring and developing diverse talent through school outreach programs and sponsorship of the King's College London Mathematics School, according to the report. The hedge fund firm is also aiming to foster inclusivity within the company through a new initiative called "100 Inclusive Discussions," which will give staff members "the opportunity to talk about what it feels like to be excluded."
Speaking about the current lack of diversity, Noyes noted that representation of women and minorities is "not going to change overnight."
"A lot of these firms are quite slow in their hiring processes and might only take someone new every few years," she said. "What we made clear is there are things they can do in the interim… They can make sure their culture is indeed inclusive so that when they are able to onboard more diverse hires, those hires are set up for success."